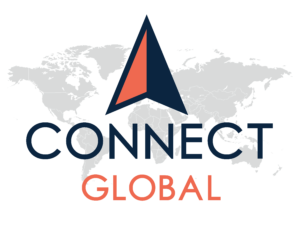 Connect Global – Until All Hear, Until All Know
Through different mission agencies, Connect Church of Wilson has a long history in global missions. Having supported over 30 missionary works in 23 countries and donating more than a million dollars toward global missions, we take seriously the command to 'go into all the world'. Our missionaries share the Gospel in a variety of ways – church planting, discipleship, teaching/education, building/construction and occupational projects, medical care, nutrition, and much more.  Our faith promise giving throughout the year helps to support the work of our missionaries.
 Our Current Global Outreach Partners
Harversters International Ministries
SIM – Society for International Ministries
OFWB International
Global Outreach International
Teach Beyond
 Partners We've Supported in the Past
ABWE International
Avant Ministries
Blaze Ministries International
Chosen People Ministries
GEM
Global Impact Resources
Heart & Soul Ministries
Jews for Jesus
Pioneers International
TEAM
The Point Church
TWR
World Team
Wycliffe Bible Translators
---
PROJECT HOPE 127 is a child sponsorship program that Connect Church support.  Sponsors provide monthly financial support for an orphan in the Democratic Republic of the Congo and exchange photos and letters with their selected child.  Your gifts provide food, housing, education, and other vital care.
Visit www.projecthope127.reachapp.co to learn more, see our precious children, and set up your sponsorship online!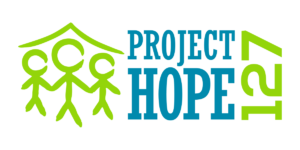 ---
What Can You Do?
Pray for our missionary work and our missionary families.
Keep up with our missionaries through their emails, newsletters, and updates on our Missionary News bulletin boards and in our bulletin.  Also, be sure to attend our Annual Global Outreach Conference, held each February.
Consider becoming a "Faith Promise" partner.  What is a "Faith Promise"? (Click this link for more info)  A "Faith Promise" is a prayerfully considered commitment to give a specified amount over and above your local church tithe for the cause of supporting global outreach and then trusting God to provide the means to meet your commitment.
Once you become a "Faith Promise" partner … Give!  You may give at regular intervals or annually.  Your gift is 100% tax deductible and 100% goes directly to missionary support.  Connect Church covers all administrative costs of the "Faith Promise" Global Outreach program through our annual budget.
Celebrate God's faithfulness in spreading the Gospel of Jesus Christ to the lost around the world!
---
'Connect Global' Global Outreach Ministry
Supporting missionaries and ministries all around the world …
come see what God can do through His faithfulness and your support of world missions!

---
If you have any questions, need more info, or want to be a part of our Global Outreach Ministry, please contact our church office